Dae-zhane Boland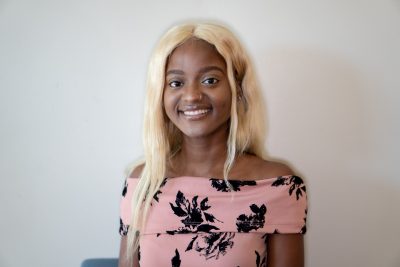 Urban and Community Studies Major
African Studies Minor, Class of 2019
My name is Dae-zhane Boland and I am a graduating senior at UConn. I am an Urban and Community Studies Major and Africana Studies minor and I am simultaneously working on a Public Health Master Degree through UConn's MPH Fast Track Program. My journey through UConn led me to realize that I was interested in health disparities of Black people and where they stem from, and that I am also interested in social justice advocacy to work against these disparities. My attention was grabbed when I attended the Know Her Truths Conference at the Anna Julia Cooper Center in North Carolina my sophomore year and was able to listen to all of the amazing women of color doing research and advocacy work on the political and personal issues of Black women and girls all over the United States. Also, I am an Honors Scholar and am doing my thesis with Dr. Wizdom Powell from UConn's Health Disparities Institute, whom I also worked with over the summer on projects pertaining to health insurance literacy and the boys and men of color initiative, focusing on an arts-based health disparities approach. My thesis is on social support and a sense of control relating to the self-rated mental health and national mental health scale scores of African American men in the US. When I finish my Bachelor's and Master's degree, I hope to continue working with non-profits or national agencies in areas of public health and focus my lens on different aspects of the health disparities of Black people.
Brianna Hicks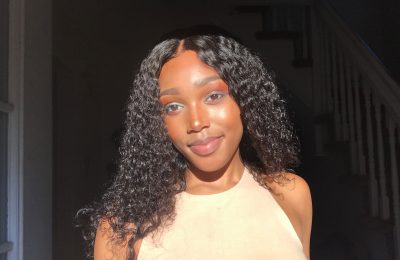 Africana Studies, Class of 2019
My name is Brianna Hicks and I am a senior here at UConn. As a freshman, I had no idea what I wanted to major in. all I knew was that I wanted it to do something that I was passionate about. At the time, most of my friends were either engineering, nursing, or allied health majors, but none of those caught my eye. However, once I began to take courses such as Intro to Africana Studies, Afrocentric Perspectives of the Arts, and Black Leadership and Civil Rights, I instantly became enlightened. There were so many untold truths I learned about my ancestors and Civil Rights Leaders, about the creative traditions and work of black playwrights. Throughout these courses, I was able to get a better understanding of why things are the way they are now in society, and I've found a deeper understanding of my history as well. With this major, I hope to take everything that I've learned, as well as everything I've absorbed from the Women's Gender and Sexuality Studies minor courses to broaden my knowledge about race and gender, so that someday, I can use all of that to my advantage in pursuit of my social working career.
Chloe Murphy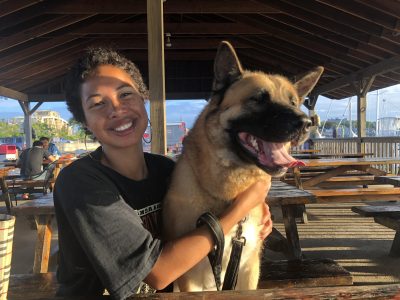 Africana Studies, Class of 2021
Chloe is a junior from New London, Connecticut. She declared an Africana Studies major at the beginning of her second semester and has been accepted into the honors program. Through the Africana Studies major, Chloe hopes to explore a comprehensive, multidisciplinary, and diasporic examination of black people and their experiences. Chloe is exploring possible careers in the fields of law, public health and environmental studies. An intersectional education in Africana Studies will prepare her to enter spaces that service marginalized groups. In Fall 2018 Chloe won a SHARE Grant through the Office of Undergraduate Research, a research opportunity that was an outgrowth of her exploration of African American tobacco workers' experiences in an independent study with history and Africana Faculty Fiona Vernal. Under Dr Vernal's supervision, Chloe will use the SHARE Grant to write and design portions of an exhibit that explores African American settlement in Connecticut and their experiences of housing access and discrimination in Hartford. Chloe also secured a position in the prestigious 2019 cohort of the Leadership Legacy Experience, which recognizes and invites the University's most exceptional student leaders to participate in a year-long leadership enhancement experience that is immersive, comprehensive, substantive, and builds on their legacy as University leaders and helps prepare them for a life of commitment and contribution beyond graduation.
Hayley Rowe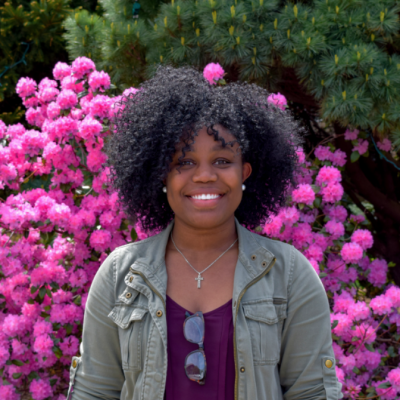 Africana Studies Minor, Class of 2019
My name is Hayley Rowe and I am a Senior majoring in Communication and Psychological Sciences with a minor in Africana Studies. Deciding to minor in Africana Studies is something that came about organically. I found myself attending many lectures on campus put on by the Africana Studies Institute, as well as taking various Africana courses. I attended these events and took those courses because I had a natural affinity towards learning about the African Diaspora, how Black people exist in certain spaces, and the contributions made by Black people across the world. It wasn't until Dr. Vernal encouraged me to consider minoring—because I had already taken a handful of classes—that I actual added Africana Studies to my academic plan.
I am grateful for the many opportunities I have had to expand my worldview. My courses have ranged from history to analyzing films to learning about the contributions of James Baldwin. Minoring in Africana Studies truly opened my eyes to how interdisciplinary the major/minor is. These courses have been some of my most challenging at UConn because they require a lot of reading, writing, and critical thinking. However, they have also been my most rewarding classes because of the meaningful discussions and amazing people I have met. Overall, it has been an empowering experience. From learning about my history to reflecting on my identities and acquiring effective academic skills applicable to any major. As a student, a daughter, a sister, and a friend, I feel more independent and grounded, and for that I am grateful for my experience as an Africana Studies minor.
Rachel Roach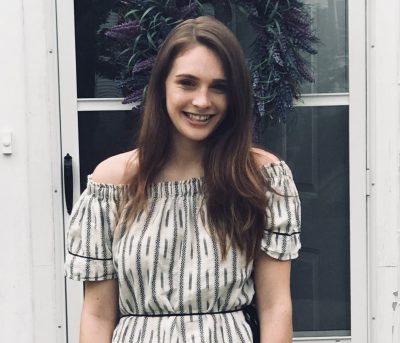 Africana Studies, Class of 2018.
I am a double major in history and Africana Studies. Through my African history courses with Dr Vernal, I have been able to explore the ways in which certain narratives marginalized the history of some groups when told solely through a European lens and the mainstream curriculum in most American high schools.  Interdisciplinary training in History and Africana Studies has taught me to question sources and pushed me to explore how an analysis of race and class, ethnicity and gender can shift the usual lens we use to tell stories about the past. My history courses have also introduced to the public history. I have been able to conduct research in the oral history and photo archives at the Manuscripts and Special Collections at the Thomas J. Dodd Research Center Archives and participate in a major exhibit on South African history, Children of the Soil: Generations of South Africans under Apartheid. My training in history also afforded me the opportunity to secure an internship at the Mashantucket Pequot Museum and Research Center and to win an IDEA Grant through the Office of Undergraduate Research. With this grant I was able to create a Native American Mascot Database. I also hosted a symposium on the history of Mascots in partnership with Chris Newell Co-founder of Akomawt Educational Initiative, a majority Native owned learning resource/consultancy partnership aimed at social change through education. My majors have inspired me to pursue a career in public history. I hope to go on to obtain my master's in public history.